When it comes to microstock, often the same image can be found across different agencies and platforms. After our friend and microstock superstar Sean Locke reported about the growing anger and confusion of clients about intransparent pricing, I thought it might be a good idea to have a look how much the same image costs at each of those places. The actual price for an image in most places is well hidden and far from what they are advertising. And it depends heavily on your total use of images.
I wanted to find out what I would have to pay if I only wanted to buy one single image. As many places offer different sizes, I have had a look at the smallest available size, mostly used for website articles, as well as a size matching about a full page print. To make the comparison as honest as possible I have chosen a more or less random image from my own portfolio which is available on all sites mentioned and which is at the base price range for each site.
Image prices at Shutterstock
I started looking for my image on Shutterstock first. Shutterstock mainly offers subscriptions to volume buyers but has introduced image packs a few years ago. It has a unique approach called "any image, any size, one price". So there is no differentiation in image sizes nor collections, I could buy any image at the same price as this one.
The image is available in four sizes, the smallest being 483×500 – the largest would be 6860×7110 which is an upscaled version. The original image is 3430×3555 pixels and available as the Large size.
When I tried to download the image, I was offered several options of subscriptions. Even the least expensive package is €39 (this might equal $49). I get to choose if I want to get 5 images in large resolution for this price or 12 images in small or medium resolutions. If I would need this single image only, it would not make a difference, I would have to pay €39.
How much is this image on Fotolia?
My image is available in five sizes at Fotolia. The smallest size XS is 340×353 pixel, the L size would be 1889×1958 pixels.
The price for this image mentioned is 1 credit for the XS size and 7 credits for the L size. I could not find an option to buy one single image.
When I went to buy credits, I was shown the smallest credit package to be 10 credits. Far more than I would need for the one image. The package costs $14 or €14 – surprising as one Euro is about $1,30, so European customers get to pay 30% more than Americans. Not quite uncommon in other industries as well.
In the end, it did not matter what size I need as I am stuck with the smallest credit package. So I would have to pay $14 to get this image, with the rest of the credits (9 or 3 credits) to remain in my account for a year in case I would need another image.
What do you have to pay on iStockphoto?
At iStockphoto, the image is available in five sizes, ranging from XS to XL. The XS size is 341×352 pixels, the L size 2178×2257 pixel. The image would cost 1 credit in the smallest size and 4 credits in the L size.
However, the Pay As You Go price for the sizes mentioned would be €5,25 or €16,75 – with the exchange rate iStock used I assume this is about $6 or $19 if you were to buy this image only. Buying a credit package would grant you rights to download more images but the smallest package is 30 credits for $49.99 at the moment.
By the way, iStock is charging a hefty price for paying in foreign currencies compared to the US Dollar price. It might be worth checking out to pay in dollars if possible as the difference could be 15 per cent or more.
 Price of this image on Dreamstime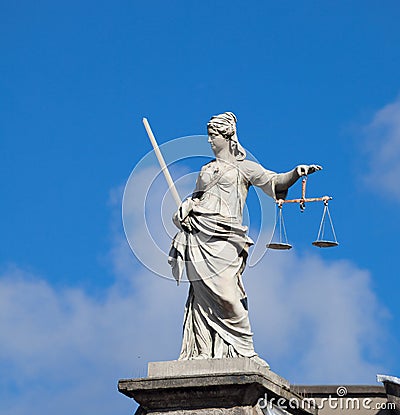 Among the "big four" microstock agencies, Dreamstime has a unique approach to image pricing: There are several price tiers, depending on the commercial success (number of downloads) of an image. All images start at the second tier of pricing, starting at 3 credits for the smallest size. Only after six months without sales, the image will be priced down to the lowest level.
The XS size on Dreamstime is 463×480 pixels, a bit more than on iStock or Fotolia. The image is available in six (!) sizes plus an upsized "TIF" version. While the smallest size costs 3 credits – more than on the other sites – the Large size is at 8 credits which sounds more reasonable compared to the other agencies mentioned.
However, again I was not able to buy this image only. The smallest payment option I found was a package of 11 credits, priced at €12.28 (equalling about $15.90). So once again it did not matter which size I needed and there would be credits left in my account.
Buying at Smaller agencies
If you want to have a look, the same image is also available on Depositphotos, CanStockphoto and GL Stock Images.
Of those agencies, on Depositphotos I could – similar to Shutterstock – not find an option to buy a single image. The smallest credit package is 50 credits for $50. Confusingly, the image would cost 0.80 credits in the smallest size. The large size costs 4 credits. But I would not get the single image without paying $50.
At GL Stock Images, I am able to choose from three price levels. Here the image is at the lowest price tier, costing $1 for the smallest size which is 675×700 pixel, quite a bit more than the other sites offer. The Largest of the three available sizes costs $6. GraphicLeftovers does not use a credit system, however they do not accept dollar deposits below $10. So no matter which size I would need the image at, I would have to spend $10 at least.
Finally, at CanStockphoto I found one site that actually allows the single image sale at a reasonable price. Here, the smallest size costs $2.50 and has 722×800 pixel, the largest minium size on all agencies. The Large version also is a bit bigger with 2895×3000 pixels and costs $5. When trying to buy I was able to get to the purchase page to enter my credit card data – so I assume they would charge me the $2.50 as mentioned and not a cent more. Alternatively, their smallest credit package is 15 credits for $9, still the most affordable offer. In credits, the smallest size would cost 2 credits, the large version 4 credits. If I was to buy the smallest package, this equals $1.20 or $2.40, respectively.
Among all sites, CanStockphoto has provided the best, straight forward purchase path to me as a potential one time client. At a low price, I would be able to buy the image without paying for something I do not need or use.
Same image, different prices
Microstock has always advertised with marketing claims like "$1 per image", and with subscription offers the partly go down to claiming "$0.15 per image". The reality is, that those prices might come true if you are in need of 9,000 images per year – in other words: Never.
For small and one-time buyers, a price of $5 for an image is more realistic. When you need a couple of images at once (maybe because you design a new website or brochure), you might get away with $2 or $3 per image if you buy a set of five or ten of them at the same agency.
However, compare that to the effort of setting up a shoot, find a place, hire models, pay for camera and light, pay the rent, food and other costs of living that photographers have to cover to produce those images, even $5 would be a bargain. And you have to remember that those $5 mostly go to the distribution channel, photographers are receiving a small percentage – sometimes 15%, sometimes 50% – of these payments.